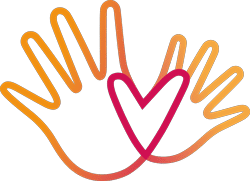 Order Confirmed! Congratulations & thank you for purchasing The Ultimate Parenting Checklist Bundle!
Your login details will be sent to your e-mail inbox in the next 5 minutes. In the meantime, take advantage of this exclusive offer for new members…
Upgrade Now And Get The Stress-Free Parenting Blueprint
Raise your kids stress-free, without constant battles and sleepless nights with The Stress-Free Parenting Blueprint.
The same exact system I personally used with 1000s of families to develop the Stress-Free Parenting Method.
Get a comprehensive guide that covers a wide range of topics and provides practical solutions to various parenting challenges:
 Learn the Stress-Free Parenting Fundamentals

 Learn how to avoid endless battles and tantrums

Discover Stress-Free Communication techniques

Improve your relationship with your kids

Create a Stress-Free Parenting Plan with your partner and raise your kids in unison

Raise happy and successful kids without breaking the bank

Learn the right and wrong ways to use discipline and rewards

Control your kids' screen time and navigate difficult conversations
With The Stress-Free Parenting Blueprint, you will:
Improve your relationship with your kids
Reduce the stressful situations that drain your energy every day
Help your kids to be motivated and live up to their full potential
Avoid countless parenting challenges and arguments down the line
This is perfect for busy, overworked parents, even if your kids are "different" or "extremely difficult."
By clicking the button above, $27 will be added to your order and The Stress-Free Parenting Blueprint will be e-mailed to you instantly.

Backed By a No-Questions-Asked 90-Day Money-Back Guarantee