For parents of kids aged 3 to 18...
Turn Chores Into a Game &
Empower Your Child With Essential Life Skills

in 18 Days
Avoid the chaos and confusion around chores. Develop your kids' work ethics and raise competent, independent young adults. Designed by a best-selling author of 16 parenting books.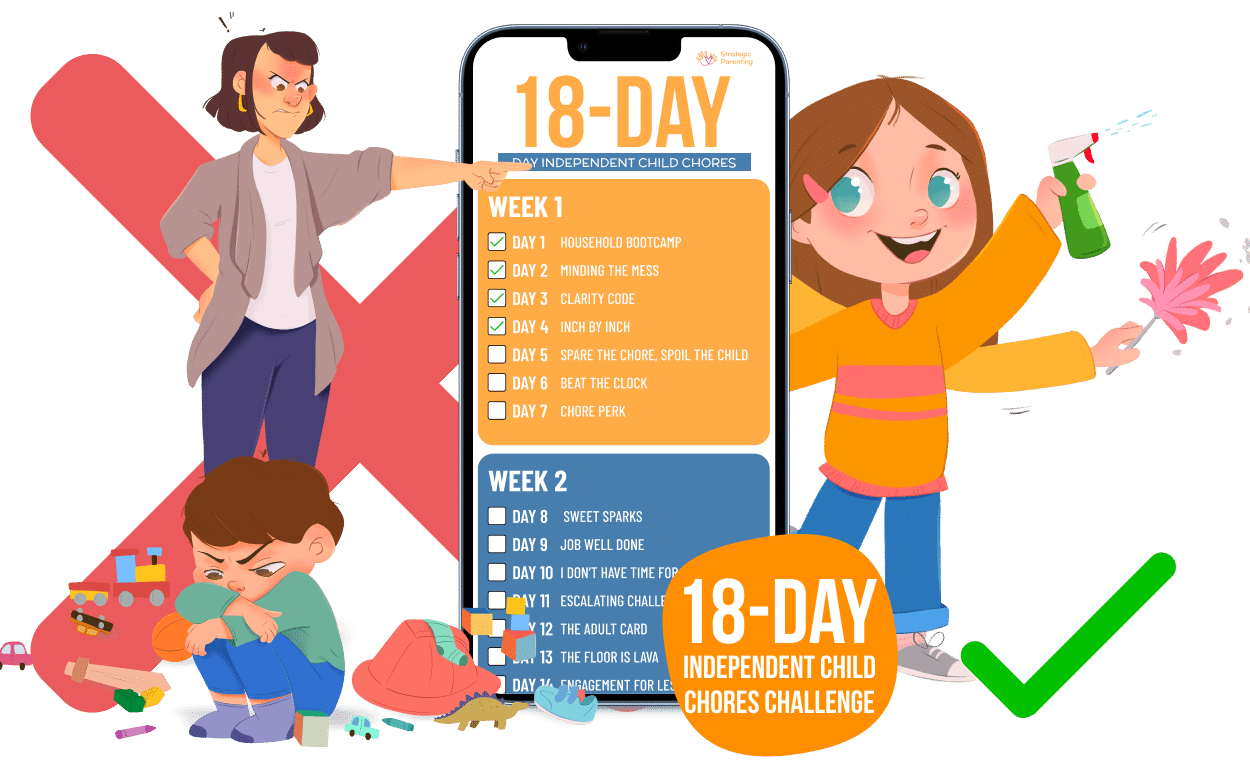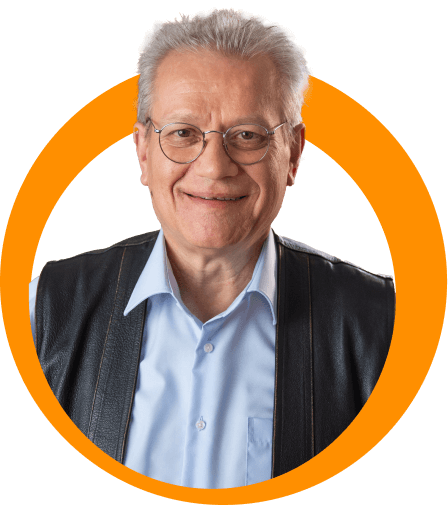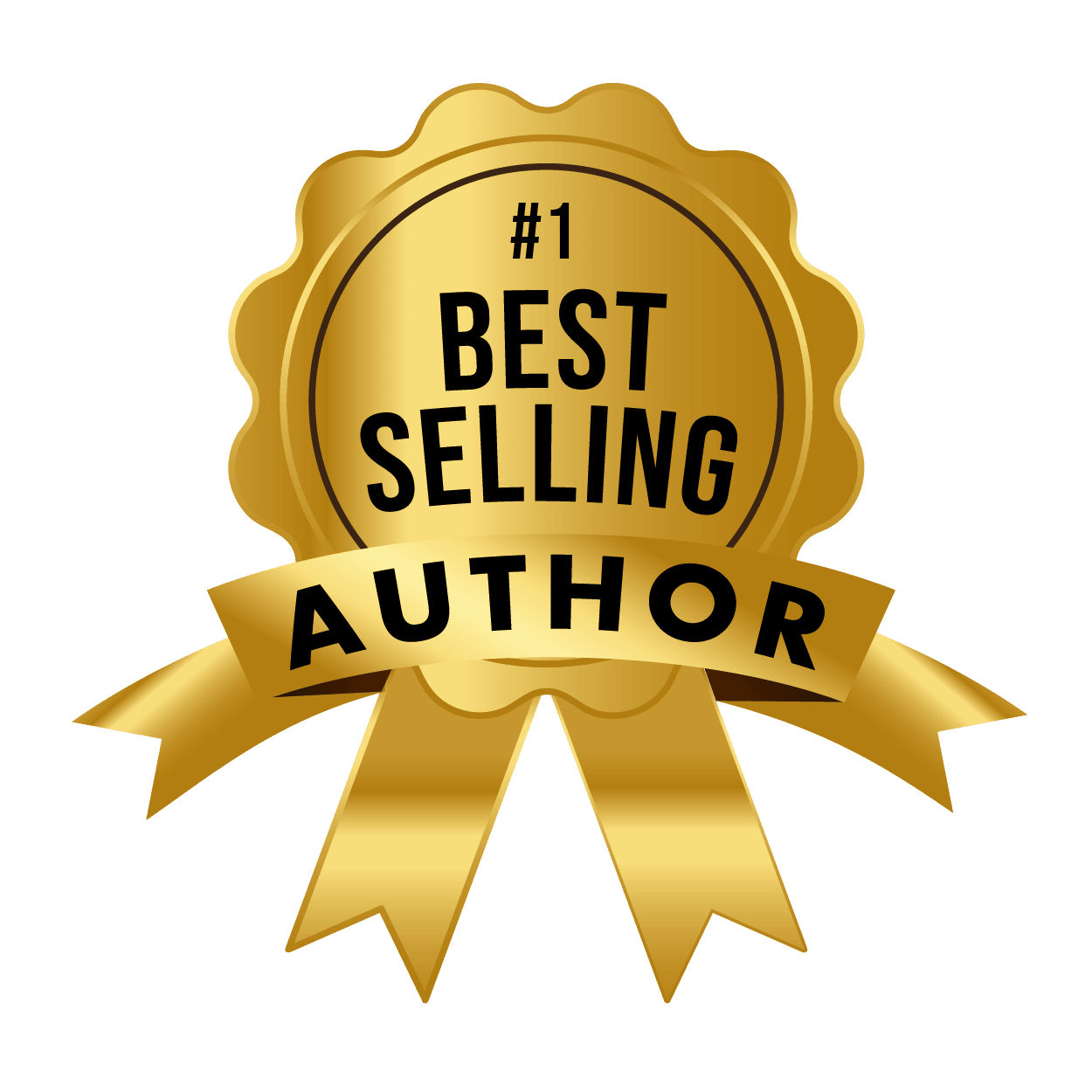 Marko Juhant
Parenting coach and bestselling author

+43.989
satisfied customers
FLASH SALE
18-Day Independent Child Chores Challenge
4.92 / 5 based on 241 reviews
18 daily 5-minute e-mail lessons with Chore Strategies to help you make chores a breeze and raise your kids in peaceful, curious and sometimes humorous ways
My Chores Chart – an attractive-looking PRINTABLE chore chart to track daily and weekly tasks
Chores For Each Age Guidebook with 137 tasks divided into appropriate age groups
100 Happy Task Cards with descriptions and pictures of the tasks, serving as a reminder for your child

The Parenthood Journal, designed to assist you in applying the lessons from the challenge to your daily parenting routine

Concrete instructions with practical examples from everyday parenting situations
Daily reminders that will keep you accountable and help you become the parent every kid wishes to have
Proven and tested parenting techniques based on 40+ years of experience and working with 100,000+ kids and families
Lifetime access to all the materials
6 FREE BONUSES (Total Value $186)
only $28
today
LIST PRICE $133

100% Secure 256-bit Encryption.

Step 1 of 2
Get Instant Access to "18-Day Independent Child Chores" Challenge!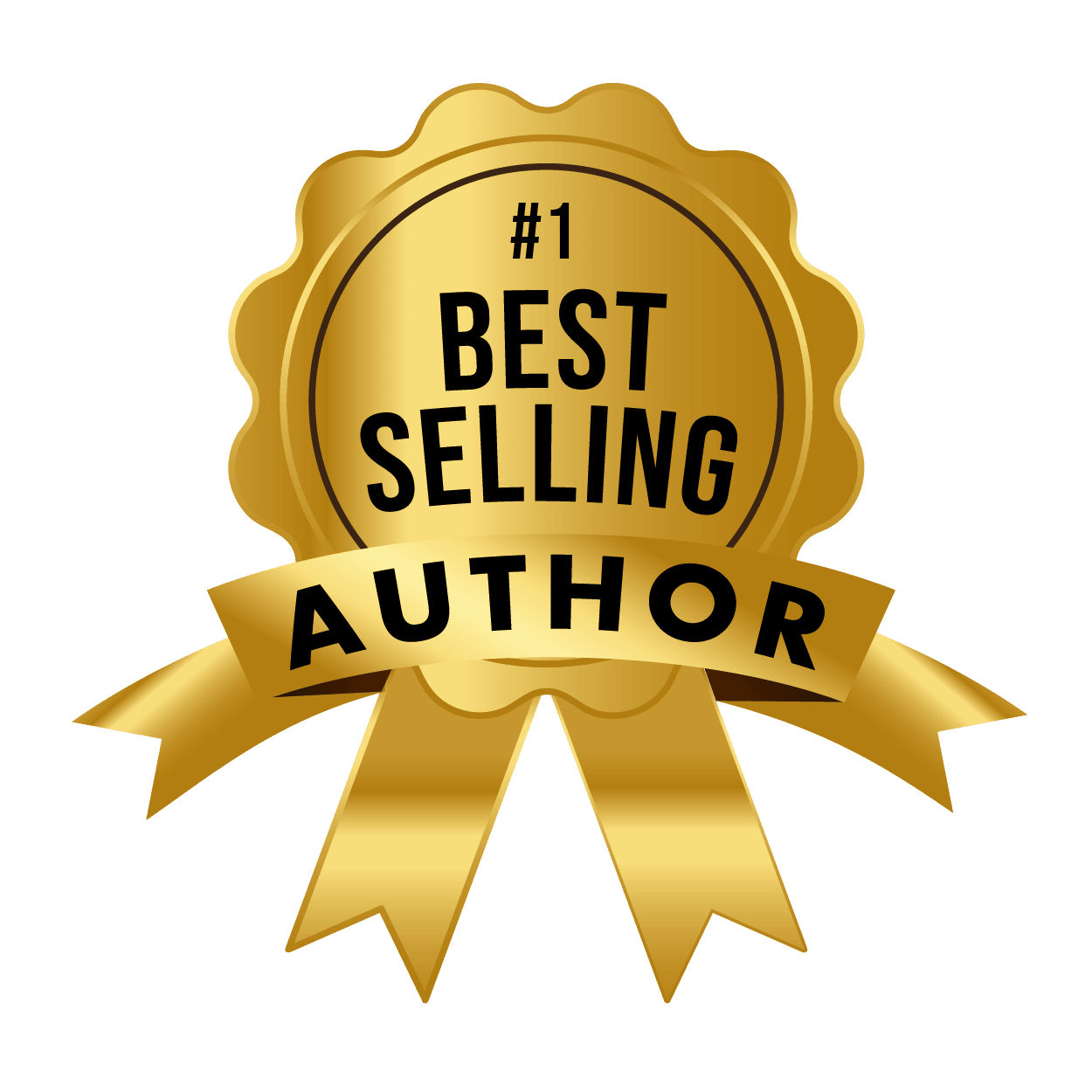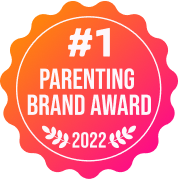 What Is The 18-Day Independent Child Chores Challenge?
The Independent Child Chores Challenge is a counterintuitive approach to motivate your kids to do their chores independently, without your constant nagging.
We achieve this with the help of Internal Motivation Triggers.
Leveraging this powerful psychological tool, chores will feel like a GAME to your kids.
And as a result…
Your kids will always know what they need to do without you having to remind them.
They'll happily start their tasks without disagreements and without you having to motivate or nag them…
They'll finish their tasks without you having to constantly check on them…
And they'll do them well without you having to fix things after them.
And, best of all, because chores will no longer be a subject of daily arguments, you will enjoy many stress-free afternoons because the chores will be done before you even get home from work.
Every member of the family will finally contribute to a beautiful, tidy home…
Housework will no longer be a "battlefield"…
And you will no longer be tired and exhausted because you have to do everything yourself at home.
At the same time, your children will develop solid work ethics and discipline that will help them throughout their life – in school, careers and everything else they put their mind to.
Over the next 18 days, you will learn how to:
✅ Introduce a structured chore routine for your child
✅ Handle tantrums and avoidance tactics effectively
✅ Make chores fun and engaging for your little ones
✅ Encourage a sense of responsibility and discipline
Without:
❌ Confusion which and how many chores are appropriate for your kids
❌ Feeling like you're constantly nagging or repeating yourself
❌ Feeling overwhelmed by the chaos of toys and mess
❌ Losing precious bonding time with your child over chores
Your child will become more responsible, disciplined, and understanding of their role in the household. At the same time, you'll enjoy a cleaner, more organized home.
This isn't about implementing a strict regime or overwhelming your child with tasks.
The Independent Child Chores Challenge provides clear, incremental steps tailored for parents who want to raise responsible, disciplined children in a loving and understanding environment.
Here are a few of the parents and what they've been able to accomplish with my Transformation Challenges
"The program has my reluctant 15 year old son doing chores on a schedule without complaining. This program has great advice for many different scenarios that happen to everyone. Just a small change in the way that you communicate with your child will make all the difference. He has all of those tips written down in his Ultimate Parenting Check List."
"These are the parenting strategies I've been looking for. Of all the parenting books and advice online that I have read, Strategic Parenting is the most useful, practical, and easy to follow. And so far it's working! It's only been 9 days so far, but the interactions I've had with my children have been so positive. So far so good!"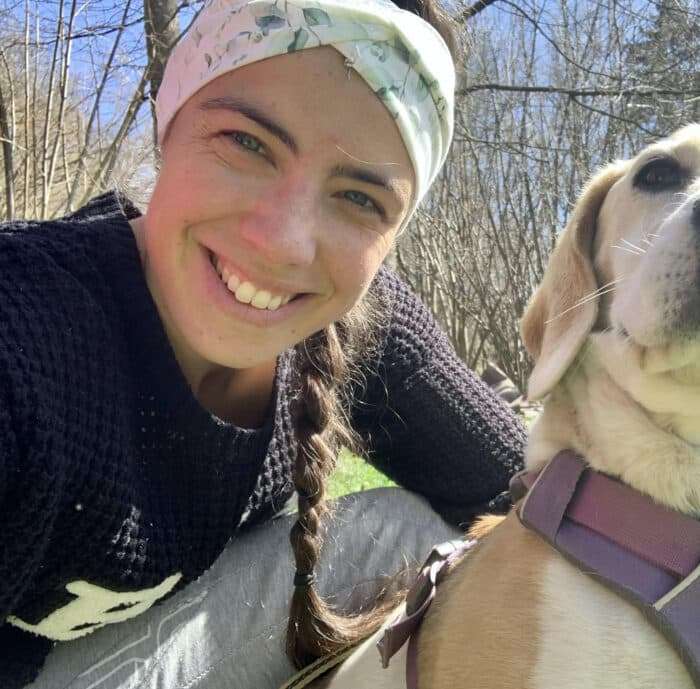 Anna
Verified customer

"I use the tips from the first five days all the time. I even printed them out and put them on my wall, so they serve as a great reminder. It feels good to not have to yell!"
Here's everything you'll get if you join the 18-Day Independent Child Chores Challenge TODAY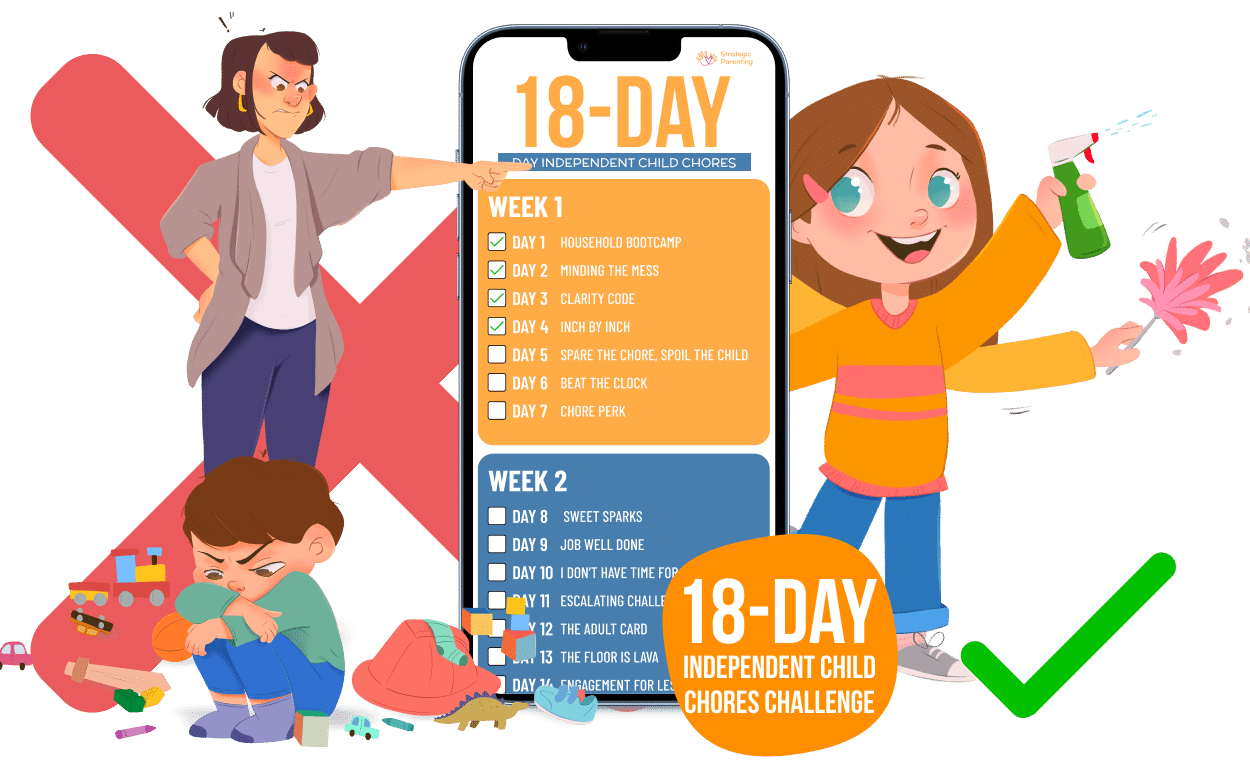 During the 18-day challenge, you will receive one email each day in your inbox containing one Chore Strategy.
The emails will take just 3-5 minutes to read and a few more minutes to implement. Which is nothing compared to the time and energy you spend every day fighting with your family members over chores.
In 18 days, you will learn about the following Chore Strategies:
Day 1 – Household Bootcamp: Experience peace of mind as your child learns time management and responsibility, ensuring chores are done without constant reminders.
Day 2 – Minding the Mess: Feel confident that your child is developing essential life skills as they execute tasks under your guidance, leading to fewer mistakes and more independence.
Day 3 – Clarity Code: Establish clear communication, ensuring your child knows exactly what's expected, eliminating confusion and frustration.
Day 4 – Inch by Inch: Enjoy watching your child grow in confidence and capability as you mentor them, setting them up for success in life.
Day 5 – Spare the Chore, Spoil the Child: Feel proud knowing you're raising a responsible and independent child, prepared for the challenges of adulthood.
Day 6 – Beat the Clock: Turning chores into fun challenges they're eager to tackle.
Day 7 – Chore Perks: Foster a sense of responsibility and teamwork in your child and in the whole family.
+ 11 More Chore Strategies
As soon as you join the challenge, you will start receiving e-mails with Chore Strategies.
For the next 18 days, you will receive one email every day. In addition to the educational content, these emails will also provide you with a daily kick in the butt to ensure you don't give up or lose motivation during the challenge.
The guidance in the form of e-mails also gives you the freedom to choose when to read the learning episodes.
If you can't make it in the morning, you can read them anywhere, anytime – on the bus, on a break at work or while chatting with a friend.
By following the advice I'll share with you in these 18 days, you'll notice changes in your child's behavior in the days to come.
PLUS, 6 FREE BONUSES – Today Only ($186 Total Value)
Hurry up! Only the first 50 parents to order today will get access to these bonuses.
🎁 FREE BONUS #1
E-book – Peaceful Parent: 7 Counterintuitive Strategies for Keeping Your Cool, and Becoming a Patient, Peaceful, Happy Parent
Value: $27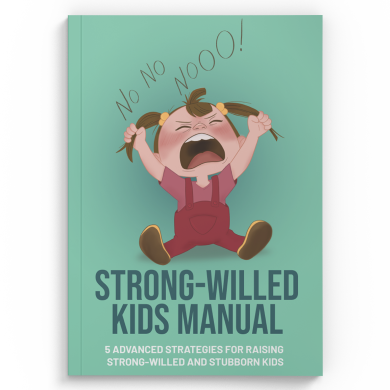 🎁 FREE BONUS #2
E-book – Strong-Willed Kids Manual: 5 Advanced Strategies For Raising Strong-Willed And Stubborn Kids
Value: $27
🎁 FREE BONUS #3
Scripts – Back Talk Remedies: The Exact Things To Say (And Not To Say) When Your Kids Talk Back At You
Value: $17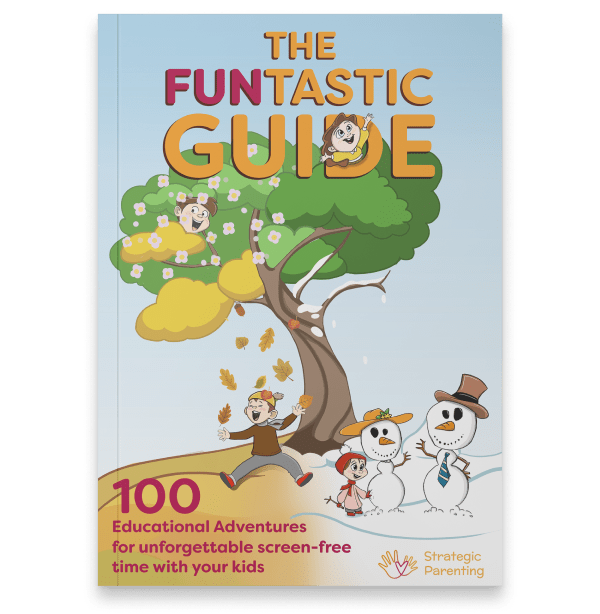 🎁 FREE BONUS #4
FUNtastic guide: Give your kids an unforgettable screen-free adventure with 100 unique, interesting and educational ideas for quality evenings, weekends and holidays with the family
Value: $39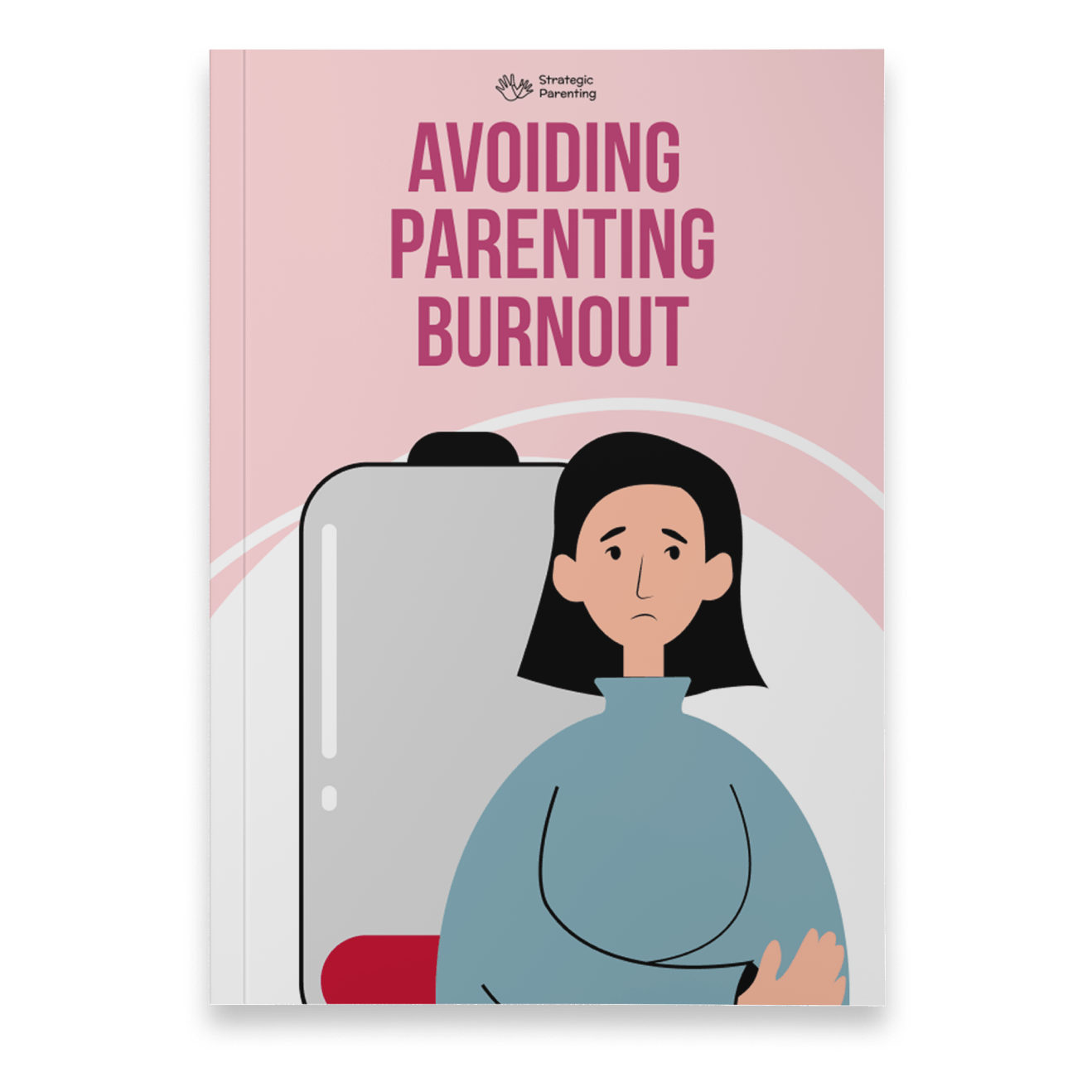 🎁 FREE BONUS #5
Avoiding Parenting Burnout Guidebook: make your well-being a priority again! Spot and prevent the emotional exhaustion caused by the chronic stress of parenting, so you can be the best parent you can be.
Value: $59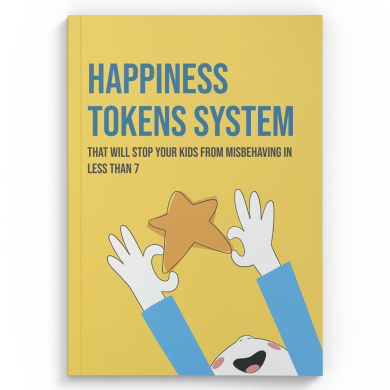 🎁 FREE BONUS #6
Printable – Happiness Tokens System That Will Stop Your Kids From Misbehaving In Less Than 7 Days
Value: $17
Transformation Challenges: Leverage The 5-Minute Rule To Become The Best Parent You Can Be
From my 40 years of working with 100,000 families, I noticed that the parenting tools that had the BEST success rates took less than 5 minutes to explain and implement.
This seems counterintuitive at first, because we traditionally learn from long books and lectures in order to fully understand complex subjects such as parenting.
But when you think about it, it makes sense…
Your life is moving fast, and you are busy. You want to take time to learn new things, but the question is – when?
As an author of 16 long parenting books, this realization first hit me like a ton of bricks.
I had to find a new way to give busy, modern parents all the help they need.
That's how I created the concept of Transformation Challenges.
Instead of writing just another 200-page book, I took my best battle-tested advice, broke it down into actionable steps, and put it in daily e-mails that take just 3-5 minutes to read.
Each Transformation Challenge is based on 5 core principles:
Tailor-made for busy parents: Daily emails take no more than 5 minutes to read and another few minutes to implement
Easy to implement: Each email gives you a concrete action plan that you can implement the same day – no more vague, impractical theory.
Helps you become an intuitive parent: Habit-forming daily emails will help you become 1% better at parenting every day until it becomes intuitive
Makes you follow through: Daily reminders gently hold you accountable and help you keep your commitments to yourself and your family
Helps you regain control as a parent: You won't get lost in bad habits again – with a "parenting coach in your back pocket," you'll become the parent you always wanted to be
Take a small step every day towards becoming the parent you aspire to be.
I'm Marko, and I've been working with kids for the past 40 years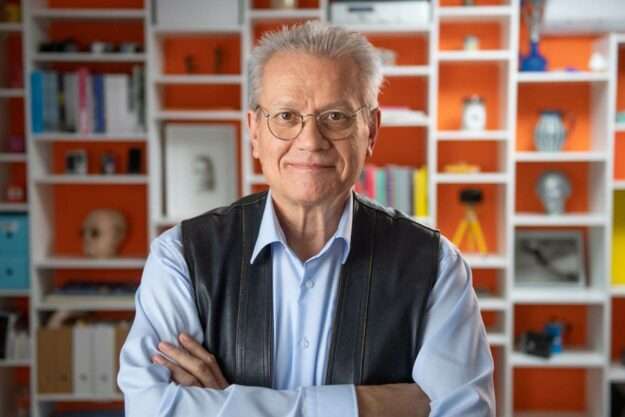 I come from Slovenia (a small country in Europe), which is why you might not have heard of me yet.
I started out as a teacher on a school campus…
And quickly graduated to a principal position at a school for "challenging" kids.
This job was very incredibly difficult at first. But I took it as a challenge!
My deep interest in child psychology and passion for education led me to develop some very effective strategies for raising happy and successful kids.
As a result, the kids in my school started to flourish.
When other principals noticed this, they invited me to host workshops for teachers and parents at their schools.
Right now, I still do a few hundred workshops every year, where I help teachers and parents with their unique challenges – even though I'm already in my 60s.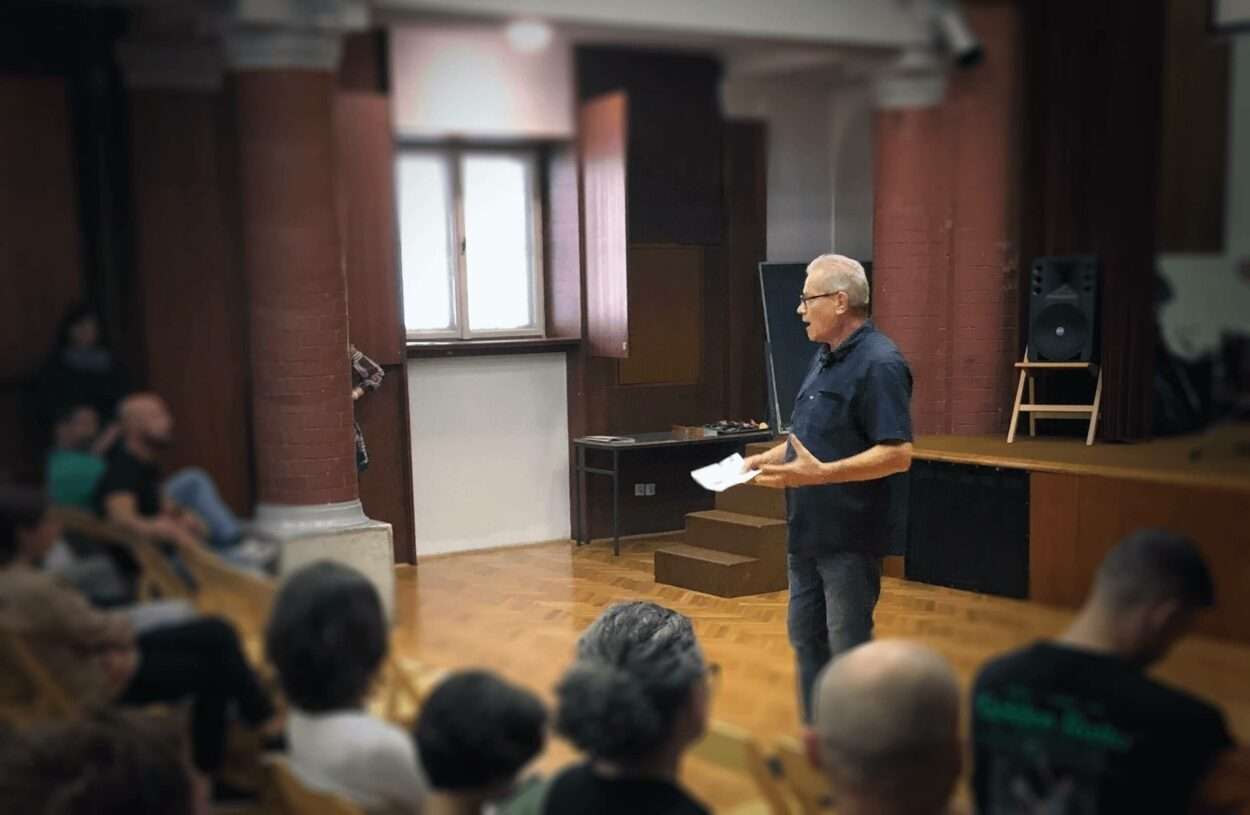 When parents at workshops started asking me to give them something they could read at home, I started writing books.
I ended up writing 16 parenting books, most of which topped the national bestseller lists in Slovenia and competed with titles like Harry Potter.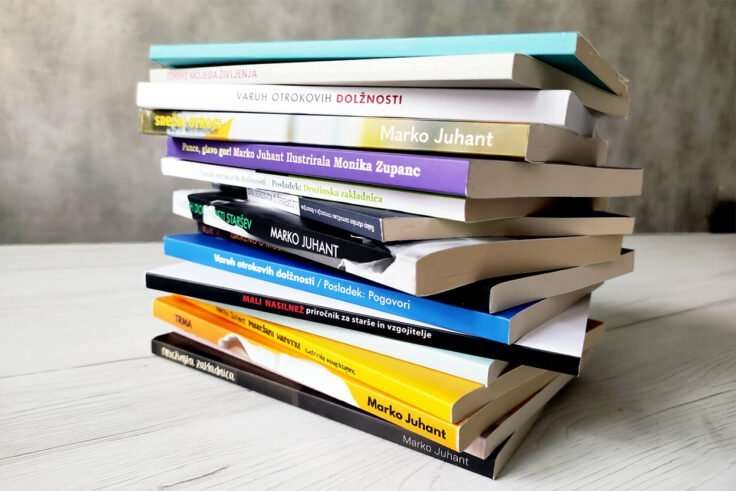 Over the past 40 years, more than 100,000 parents and teachers read my books or listened to my lectures.
Which is quite a few, since my country Slovenia only has about 800,000 parents.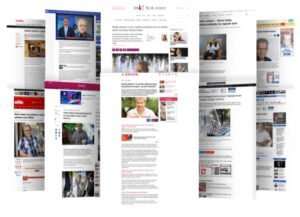 This created a ripple effect throughout Europe.
All of a sudden, journalists from Switzerland, Germany, Austria, Italy and Croatia started interviewing me, and parents and teachers from all over Europe started reaching out to me for help.
I wanted to help – so I learned new languages just to be able to share my knowledge with them.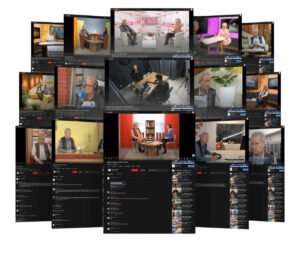 Over the years, I also worked with over 1,000 European families 1on1 that came to me as "their light at the end of the tunnel".
I came into their home, worked with the parents and kids for a week, and solved their challenges.
"Personal Assistance" Guarantee"
I know the challenge will work for you. I've seen it transform thousands of families all over the world.
No matter your kids' age, gender, or where in the world you live in… The tools that you'll learn are universally applicable to any child.
In case you aren't absolutely blown away by the changes you see in your children once you complete the challenge, I won't let this stop you from seeing the transformative results that this system can bring to your family.
Instead, I'll personally guarantee that this system works for you by answering any questions you might have – until your children behave the way that you want them to.
Just e-mail me after testing the tools describing your unique struggles, and I'll provide you with concrete solutions as soon as possible.
All I ask is that you go through the whole challenge first – as these tools have already worked for tens of thousands of parents all over the world.
90-Day "My Child's Behavior Gets Better Or It's FREE" Guarantee
Now, if even my personal assistance won't be helpful for you…
Or if for whatever other reason you're not 100% satisfied with the product…
Then I don't want to keep your money.
That's why I'm backing it up with a no-questions-asked 90-day money back guarantee.
I know that your situation will improve in just days. But just in case, I'll give you 90 days of time to ask for a refund.
If the challenge doesn't absolutely exceed your expectations, send me an e-mail at [email protected] and my team will return your full investment.
No questions asked!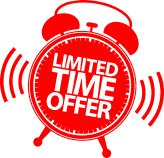 Less Than The Cost Of A Single Counseling Session
A 1-hour session with a child psychologist or counselor costs around $150-$200 per hour on average.
And that's for a SINGLE session.
With zero guarantee the counselor's approach works for your specific child and situation.
If you booked 10 sessions, you'd easily spend $1,500 or more…
With all the lessons in this challenge, plus all the bonus materials, it would be reasonable to charge even a tenth of that ($150).
But I don't want the cost to stop any parent from getting the help they need with their family.
That's why you can now try the entire challenge risk-free for just $28.
That's less than the cost of a single new toy or gadget…
Or one week's worth of fancy coffee…
Or just 1% of the cost of a family vacation.
But unlike toys, coffee or trips, the skills and strategies you'll learn can improve your child's health, grades and future.
I'm confident this challenge will be the best investment you can make as a parent today.
But don't take my word for it.
Try the challenge out, see what difference it makes for your family.
Then you can decide whether it's right for you or not.
Frequently Asked Questions
Before I answer this question, let me ask you this first: how much time would you SAVE if you could effectively address and reduce the daily challenges that arise in parenting?
If it's a significant amount of time (and stress!), then I think you and I both know what you need to do.
The daily emails will take you less than 5 minutes to read and then you'll be able to implement the whole system through fun activities with your kids.
Now, if you're about to go on a 10-day kid-free vacation… that's not really a problem either. The materials will wait for you until you return; just make sure you get them now before we increase the price.
Plus, you have a whole 90 days to try the kit 100% risk-free.
I've been developing and using these tools for over 40 years now. Much of my work has been focused specifically on kids with various disorders because I know that being a parent in this case can be particularly challenging.
The system has been tried and tested on thousands of kids with ADHD, Autism, Anxiety and other disorders. I've made sure that it's bulletproof and working flawlessly in such situations.
My recommendation is to give it a try. You have nothing to lose and I'm convinced you'll be blown away by how effective they are for your situation.
I get this question all the time. And my answer is always the same.
I've been studying this subject for over 40 years now. I wrote 16 books about it and have personally tested the tools on thousands and thousands of kids.
Trust me when I say this – by now I've made all my materials so bulletproof that I have yet to see them fail.
You'll be surprised by how well and how quickly this system will work for you. But don't take my word for it – see for yourself. Try the kit, and if it doesn't absolutely exceed your expectations, e-mail my team, and they'll return your full investment – no questions asked.
Program consists of short lessons in textual form. You will receive one lesson each day, containing one tool. As if receiving one chapter of a book.
Since you will receive lessons via email, you can of course read them anytime and anywhere you wish. I advise you to read them in the morning and try to use them in the same day when they are still fresh in your memory.
Once you receive the lessons, they are yours to keep. You will be able to return to them anytime, read them again and as many times as you want. You can also print them out and save them in physical form or make visual reminders out of them to help you stay consistent.
The contents of the system are intended for the parenting of children of all ages. These are proven parenting techniques that simply work, regardless of the age of the children. Some also work with adults!
I totally agree with you. Your children are different from all others. And this is really not a bad thing! It just means that they are predictable in some way and that the methods will work for them as they work for most other children.
The parenting techniques I will share with you are based on the psychological patterns and responses of many of the children I have worked with and observed in my 40-year career. Regardless of their personality and special characteristics, some things remain the same and work. They are human. In the nature of all of us.
Therefore, I am sure that you will also learn something new, that you will better understand your child and that you will gain new educational approaches and techniques that will make parenting easier and more successful.
All you need is access to your emails. There are no other tools or investments needed.
Of course! You can order it and then e-mail us at [email protected] to transform ownership to the person you want to gift it to.
If you are not satisfied with the product, please notify us at [email protected] within 90 days of purchase and get your money back.
Please just review and actually try to use the content in practice.
Here's everything you'll get if you join the 18-Day Independent Child Chores Challengee TODAY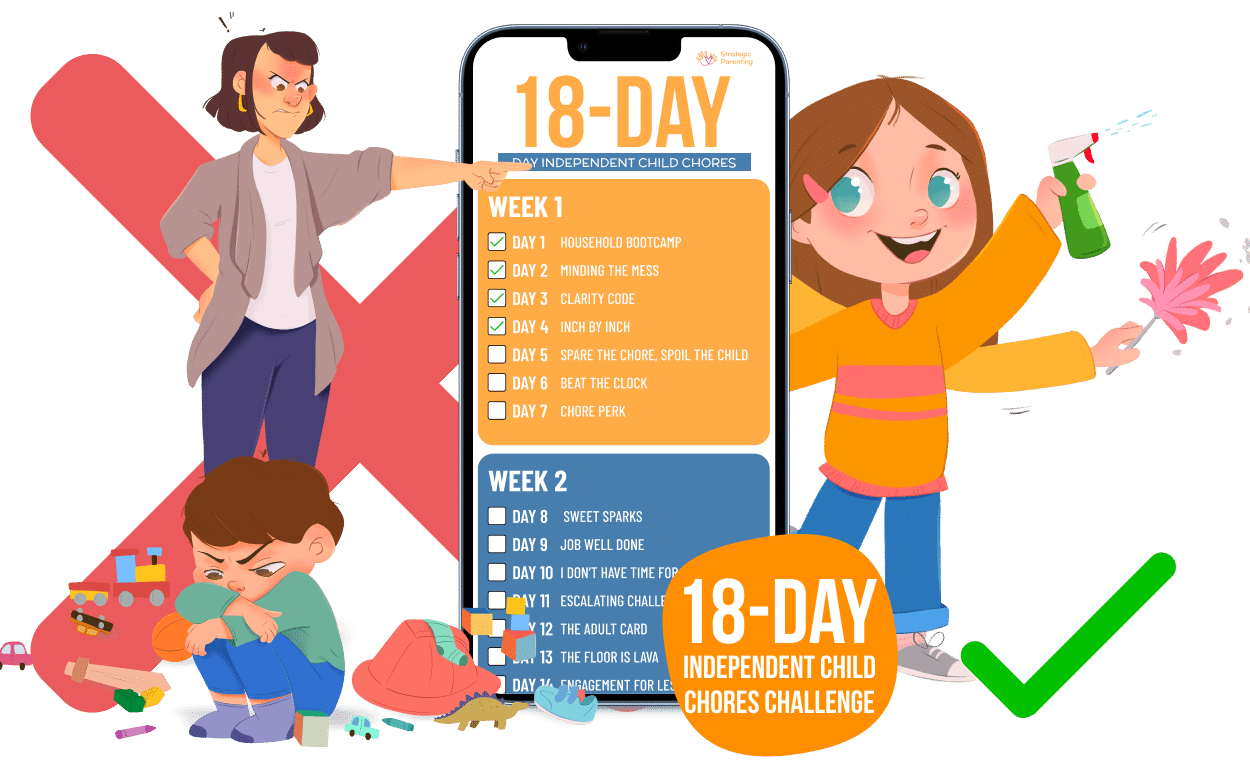 18 Chore Strategies to help you make chores a breeze in your household
18 daily 5-minute e-mail lessons will help you raise your kids in surprising, peaceful, respectful, curious and sometimes humorous ways

The Parenthood Journal, designed to assist you in applying the lessons from the challenge to your daily parenting routine

Concrete instructions with practical examples from everyday parenting situations that every parent can relate to
Daily reminders will keep you accountable and help you become the parent every kid wishes to have
Proven and tested parenting techniques based on 40+ years of experience and working with 100,000+ kids and families
Lifetime access to all the materials
6 FREE BONUSES (Chores Reward System, Strong-Willed Kids Manual, Peaceful Parent E-book, FUNtastic Guide, Back-Talk Remedies Scripts, Avoid Parenting Burnout GuideBook) – Total Value $162